Testimonials
Dear lady #Sunanda Dubai trip was our dream…n we able to achieved this dream due to you only… you...
— Madhurima Dutta
Madam, reached Kolkata. This is for your information & a big thanks for the entire Rajasthan trip and...
— Ganesh Palit
Thanks for the Thailand tour arrangements, we returned safely....
— Patralika Banerjee
All arrangements against Himachal tour May19 were very good. We enjoyed the trip very much. Link India...
— AMITAVA BANERJEE
Read More[+]
:: Destination Overview ::
Rangat is a 1070 sq. km. large island in Middle Andaman with pristine beaches, waterfalls, and interesting islands. Fisheries and cultivation are the two primary occupations of people in this island.
Entry into Rangat is chiefly from Port Blair and by ferries from Havelock, Neil and Long Island. Therefore, tourists have to enter Andamans through Port Blair and travel to Rangat by road or sea.
:: ACCESS INFORMATION ::
Rangat is a distance of 93 km by road; morning bus services are available between Port Blair and Rangat. The travel time is about 6-7 hours. Road to Rangat from Port Blair passes through Jarawa reserves on the west coasts of South and Middle Andaman.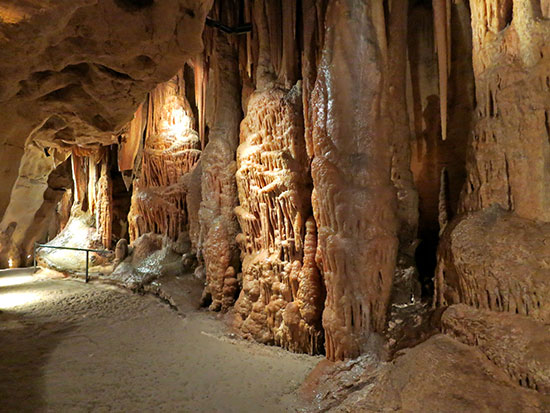 :: PLACES TO VISIT IN RANGAT ::
Baratang

(Baratang is an island with dense tropical forests. From tidal swamp forests

littoral forests by the coats to a mud volcano & limestone caves, this is meant for those who enjoy experiencing the wild is raw form.

Jarawa

(The original tribes of India)
Some nearby tourist attractions are Amkunj Beach (8 km away) and Cutbert Bay Beach (18 km away).
:: Destination Overview ::
Havelock Island, with an area of 113.93 km2, is the largest of the islands which comprise Ritchie's Archipelago a chain of islands to the east of Great Andaman in the Andaman Islands. Havelock is situated 57 km North East of Capital City Port Blair.
It is one of the few places that the administration of the Andaman and Nicobar Islands union territory of India has permitted and encouraged development of tourism, with a focus on promoting eco-tourism.
Havelock Island avoided much of the devastation which was visited upon most of the shores affected by the 2004 Indian Ocean earthquake and its resultant tsunami, and there were no documented casualties.
On the western coast, better known as "Radha Nagar" Beach, is one of the most popular beaches on Havelock and was named "Best Beach in Asia" by Time in 2004. Other notable beaches include Elephant Beach on the northwest coast and Vijaynagar Beach on the east coast.
The five villages are Govinda Nagar, Bejoy Nagar, Shyam Nagar, Krishna Nagar and Radha Nagar.
:: ACCESS INFORMATION ::
Port Blair to Havelock by Makruzz (It will take around approx. 02 hrs.)
GOVT. BOAT / SPEED BOAT
Timings: (Current Schedule) –
Dep. from Port Blair to Havelock 08.45 Hrs. / Arr. 10.15 Hrs.
Dep. from Havelock to Port Blair 16.00 Hrs. / Arr. 17.30 Hrs.
---
:: PLACES TO VISIT IN HAVELOCK ::
Radhanagar Beach

(Radhanagar Beach is the jewel in the Crown of Havelock Island located on the western side of the island away from the Cluster. With lush tropical forest rising on a hill to one side. The popularity of the Beach has triggered cruises from across the Andaman Sea. Travelers cruise over a few days from Thailand to experience the magic of this beach in particular. A wide beach that runs over a few kilometres, Radhanagar is simply stunning.)

Elephanta Beach

(Elephanta Beach is located in Havelock. It's a 30 minutes boat ride from Havelock jetty. Snorkelling in Andaman's is a unique lifetime experience. There is a wide range of corals and marine life near Elephanta beach. It's also a place where scuba diving is possible.)
THINGS TO DO:
| | | | |
| --- | --- | --- | --- |
| ►Scuba Diving | ►Snorkeling | ►Trekking | ►Mangrove Safari & Fishing |
:: Destination Overview ::
Baratang Island is situated between Middle and South Andamans, approximately 100 kms from the capital city Port Blair. Connected well through road and boats, the main transportation point is the Baratang Jetty. The road to Baratang from Port Blair passes through the Jarawa Tribe Reserve also known as Andaman Trunk Road (ATR Route). Hence, security personnel also travel for the safety of the tourists and the tribals in a convoy. Interacting with them, giving them food or clicking their pictures is strictly prohibited and a punishable offence.
It can be said that this place is a conglomerate of the varieties nature can offer. Like every other place in Andaman Islands, it has a beautiful coastline that boasts of rich marine diversity. Some of the beaches are Baludera, Rogalchang, Nayadera etc. It has mangroove creeks on both sides and a dense tropical forest apart from the beaches. This gives scope for adventure and fun activities like Jungle Trekking, Creek Safari, Island Camping, Beach Tours and Bird Watching and water sports like Snorkelling and Scuba Diving.
:: ACCESS INFORMATION ::
Baratang Island can be reached by taking a bus from the STS Bus Terminal, Aberbeen Bazar. The journey takes 3:10 hours, costs around Rs 45 and drops you at Middle Strait. The journey is in 2 phases – Port Blair to Jirkatang. Journey Time – 1 hr 30 mins & then Jirkatang to Nilamber Jetty (Middle Strait). Journey Time – 1 hr 40 mins. There is a drive through the Jarawa Reserve area (Jarawa: a tribal of Andamans) on convoy. You also have a chance to see some of the aboriginal tribal "Jarawas".
Then from Nilambur Jetty, you get ferries for Baratang Island. These ferries are vehicle ferries and can accommodate buses, trucks, cars & bikes. It takes about 15 minutes to reach Baratang from Nilambur Jetty.
:: PLACES TO VISIT IN BARATANG ::
Mangrove Creeks & Lime Stone Caves

(Baratang is famous among tourists for Lime Stone caves and Mangrove Forests. These caves are located 50 minutes away by sea from the Baratang Jetty. You can hire small speed boats or fishermen boats (dongis) to reach Lime Stone Caves. They cost about Rs 200 (both ways). The journey to the caves enthrals everyone as it takes you underneath the dense forest of mangrove plantations. For some it's an experience of lifetime. Baratang is one of the few select places on the Earth where limestone caves can be found. Special permission from the Forest Department at Baratang is needed to visit the caves, which can be obtained from the Baratang jetty. Limestone caves remain closed on Monday. It is advisable to carry drinking water and food packets while visiting the caves.

Mud Volcano

(This mud volcano is one more main attraction for visitors travelling in Andaman Islands. This Volcano is nearer to Baratang Jetty of Andaman Islands (middle Andaman). It takes at least a day to visit this place and return to Port Blair.)

Parrot Island

(Parrot Island is a tiny island near Baratang Island. The Island is the home to Hundreds of Parrots. The parrots in the Parrot Island come home during evenings. We can have an awesome view of Sunset, along with the hundreds of Parrots returning home. This gives an unforgettable experience which is quite heart-warming.)
Authorised Booking Agent of
All rights reserved LINK INDIA TOURS & TRAVELS.
Best viewed with Google Chrome in 1024x768 pixels resolution. Created & Cared by Techno Developers Group.